This Sunday I will be running the Chevron Houston Marathon.  It will be my first full marathon.  I've done the half before and that was no sweat but I'm a lil frightened of the full.  Especially the forecast is not in our favor.  It's going to start a lil chilly, 42 degrees and raining.  The end of the race it should be in in the low 60s.  So I will be wet, cold, and hot.  O joy!  I've been training for 6 months for this sucker so it's going to happen and I'm going to finish it and nip this in the butt!  Well I'm definitely not going to win it but my goal is to finish within 5 hours.  4 hours and 59 minutes!!! Must be under 5 hours.  I hope I make it under 5 hrs. My last long run was 22 miles and I did it in 4 hrs and 27 mins.  Usually on race day you run just a lil faster than you have been for training… Excited to finally get my 26.2 shirt and sticker!!!!
All I've eaten this week is pasta, pasta, pasta, pasta.  I feel like a fat lil piggy.  But it's also been nice to not have to run so much too.  I'm definitely excited and nervous at the same time.  Stocked up on energy gels/blocks, purchase Body Glide (never had any chaffing issues, but I'm going to use it just in case!!), and ginger candy.
Here's the course:
So here's what I'm going to wear.  Funny thing is I've never really worn Nike running clothes.  But after trying it on and seeing what fits best… well Nike wins! 
The bright yellow thing is a flip belt, it can fit all your necessary things like your gels, keys, phone, etc.  It sits snuggly on ya.  Works perfectly for runners.  ASICS are my go to running shoes.  Can't run in anything else!  These are the ASICS GEL-Cumulus 14.
Hopefully the Memorial Hermann EXPO will have a headband that is brightly colored for me to buy and wear.  Yes I'm going for the neon bright color theme.  or maybe the Lululemon Bang Buster Headband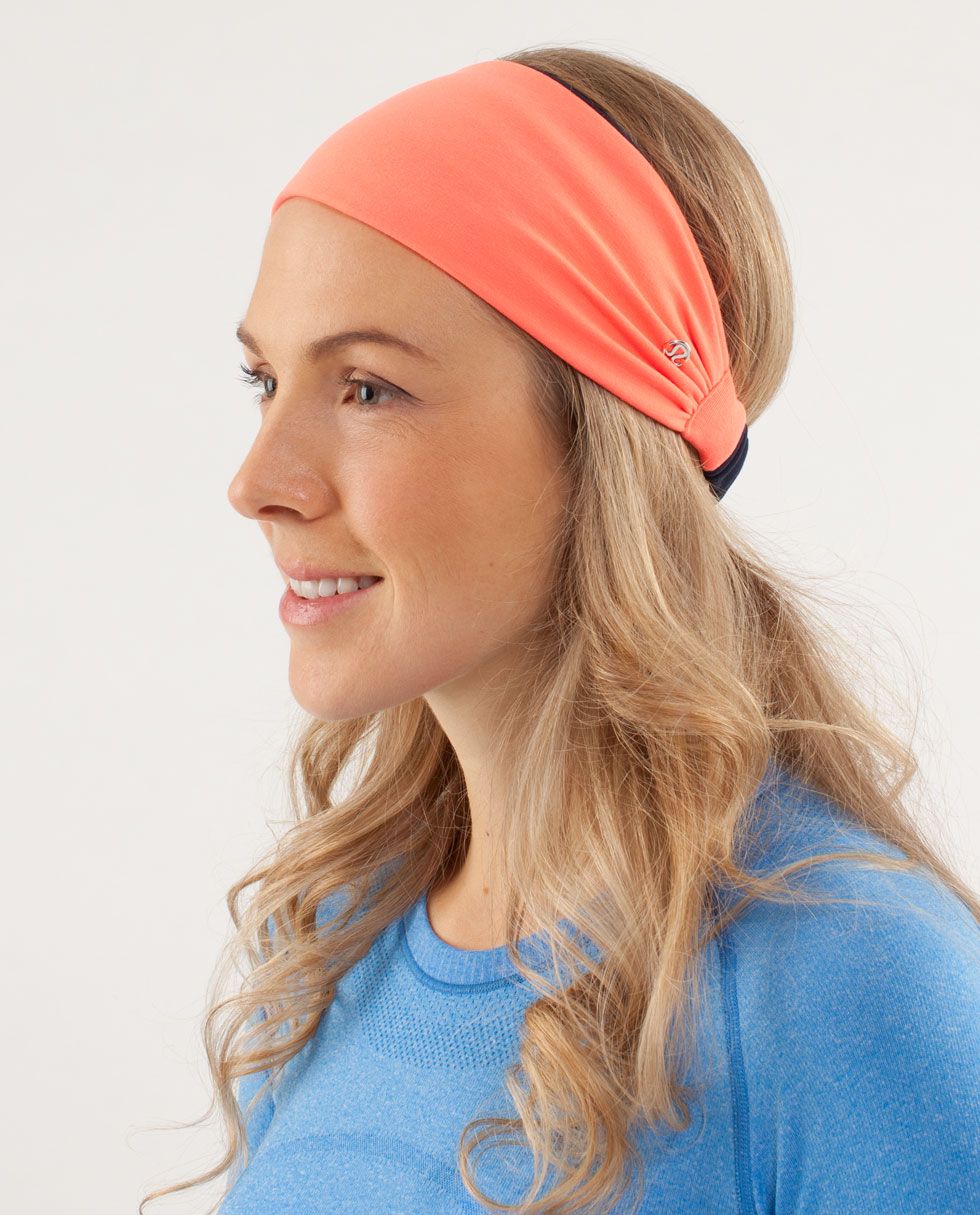 It's going to be gloomy out there, so I'll brighten the day up with my attire and people can see me even if there's a major downpour.
And it's been a great pleasure running and training with the Runner's High Club running group.
To all other fellow runners in the full, the half, or the 5K: GOOD LUCK!!!!!!!